Brunel Hall: Innovation in Vocational Training: The goal of Brunel Hall is to impart Brunel's own talent for technical innovation, entrepreneurship, and hard work to a future generation of entrepreneurs within the context of godliness and love for Christ. Technical education for a Christian man is not simply a matter of learning how to program a lathe or get product out the door. How a man does his work, how it will affect others, and the creation of wealth in obedience to the Dominion Mandate and for the benefit of Christ's Kingdom are the concerns of a distinctly Bible-oriented technical education. As the Apostle Paul puts the matter, "work with your own hands, as we commanded you, that you may walk properly toward those who are outside, and that you may lack nothing" (I Thess. 4:11b-12). We don't want simply to turn out competent button-pushers. We want to make godly craftsmen who glorify Christ with the works of their hands.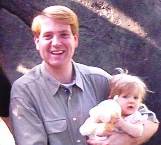 Location & Instructor: Brunel Hall is the brainchild of Dave Queener who serves as principle instructor and in real life pastors St. Paul Presbyterian Church in Knoxville, Tennessee. Dave's background is not only theological, but also that of a model engineer who has successfully built 1/20th scale trains for quite a number of years. More on Dave's model trains can be found here. From time to time other capable instructors will also be assisting (no, Baby Molly will not be one of our guest lecturers).


Since the congregation of St. Paul Presbyterian does not have its own facilities in which to house the Hall, both the lecture portion of our courses as well as their practicums meet in our pastor's home and workshop. Since this is a home school co-op after all, Dave has converted his family's garage into a lecture hall (under construction above). A detached garage houses the Halls' CNC machine tools as well as manual ones. Classes meet once a week for 3-4 hours. Additional shop time may be scheduled with adult supervision present. Courses are presently limited to six students per semester. A start-up date for Fall 2012 is tentative, beginning with the first installment of our 2D & 3D CAD class.
Course Content: The technical training we offer at Brunel Hall is, at present, largely in terms of metal working and small scale manufacturing. We offer instruction in both 2D and 3D computer aided drafting (CAD), computer aided manufacturing (CAM), as well as the basic machinist skills of lathe and mill work. Our course of instruction is beneficial not only to those who desire to start a small manufacturing business but also to hobbyists and to those planning on entering into the engineering professions. Additional coursework in Mechanical Engineering Technology (MET), Plastics, and Manufacturing are available at a nearby technical community college with which we have a working relationship. Some of these skills, and the machine tools we hope to teach, are:


CAD: Brunel Hall is pleased offer a basic course in 2D and 3D CAD using an industry standard CAD package. Additional CAD packages appropriate to the home shop machinist will also be discussed.
CAM: Computer Aided Manufacturing is the use of a software package to convert CAD generated drawings into machine code used for driving computer numerical control (CNC) lathes, mills, wire EDMs, rapid prototype machines and other example of computer driven machine tools. The model steam locomotive drivers shown at left were created using machine code generated by CAM software, based upon the CAD drawing at left.


Lathe: The earliest machine tools were simple lathes. Lathes were the first machine tools of the industrial revolution and are used for turning cylindrical objects (cylinders, shafts, axles, & wheels) as well as thread cutting operations. Along with mills, lathes are the backbone of all modern day manufacturing. Pictured above: A 1950s era manual lathe; a contemporary CNC turning center; and various model train parts turned and/or bored on a lathe. Brunel Hall is seeking to acquire a small industrial CNC turning center with tooling for our first class.





Mill: Unlike lathes where the workpiece revolves and the cutting tool remains stationary, the mill reverses the relationship between workpiece and cutting tool: The tool revolves whereas the workpiece is rigidly mounted to a table or fixture and is brought into contact with the rapidly spinning cutting tool. Mills are used for cutting slots, pockets, bosses and a number of other operations. CNC mills, known as machining centers, are the other backbone of modern manufacturing. The photos above (from left to right) show a typical manual mill next to a CNC machining center with automatic tool changer. The next pictures show Mr. Randy Gordon-Gilmore, an accomplished home shop machinist, preparing his modestly sized CNC mill to cut the driver center above, first from a block of plastic and then from a solid block of brass.




Wire EDM: Brunel Hall is pleased to teach another staple in the world of manufacturing: Electrical Discharge Machining or EDM. EDM machines come in two forms: Wire EDM and EDM Sinkers. Both varieties are commonly used for the manufacturing of injection mold components, whereas wire EDMs in particular are used for cutting extrusion molds, electrodes, and other small precision parts. Our pastor owns a 25 year old Japax wire EDM (above left) which he uses for making model steam locomotive frames as well as other small train parts (above right). Wire EDM might be thought of as a computer driven, electronic bandsaw that cuts any conductive material using a controlled short-circuit and is capable of fabulous tolerances, down into the range of a few ten-thousandths of an inch! Brunel Hall welcomes donations of brass EDM wire and other consumables for our classes.

Rapid Prototyping: Rapid prototype (RP) machines fall into several varieties, dependent upon the material being used. Some squirt out hot wax to build up investment casting master patterns at the rate of a few


thousandths of an inch per pass; others squirt urethane and various other plastics, oftentimes as powders, which are then cured by the passage of a laser. Also know as stereo lithographic or "3D" printers, RP is used to go directly from 3D CAD drawings to a prototype part part within hours rather than days or even weeks as is usually the case when using traditional metal-removing machining techniques. Rapid prototyping is not just for high end manufacturing anymore, but has made inroads into the jewelry industry and into the hobby of model railroading. The photographs at right illustrate a steam locomotive driver pattern made by Mr. Bill Brisko of Pacific Locomotive Works for a 1/20th scale model locomotive. Brunel Hall is seeking to acquire either a similar wax based rapid prototyping machine or a plastic based one for our first class.
Small Business Principles & Ethics: Part of our technical education at Brunel Hall includes instruction in the rudiments of how to run a small business. Towards this end, we have lined up several successful small business owners to share their insights and skills with the students. Likewise, our pastor will be discussing with the students various biblical principles for both employers and employees. We encourage students and their parents to thoughtfully consider the goal of their education, to gain experience in an actual work environment, perhaps as an apprentice, and to use their families' resources towards the goal of entrepreneurship.
Cumulative Project: Each phase of our course of instruction includes various homework and class room projects in order to develop appropriate skills. Each student will also have the opportunity to complete a cumulative project which may entail addition shop time beyond the two semesters of our normal course load. Such a project could be the construction of a model steam locomotive, stationary engine, miniature cannon, or some other item in consultation with instructor.
For more information, please contact our instructor.